Words cant even begin to describe how AMAZING last night was.
Celine Dion at the Staples Center with Carynn
Our Seats
We were in the farthest row possible but we felt like we had front row seats because of the huge screen in front of us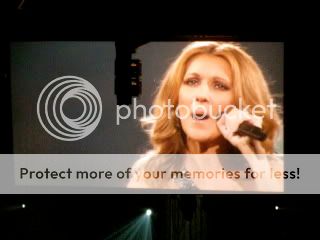 She was absolutely stunning and her singing was BETTER then popping in her CD. She was flawless.
The first few songs I had goosebumps through out the entire thing. You could tell she believed every one of her songs and she sang them with such passion and conviction. This may all sound so cheesy but Im not over exaggerating. I will never be the same after that concert :)
p.s. "my heart will go on" for the SECOND encore...INCREDIBLE